York Revolution Brand Ambassadors
---
Dizz Gavins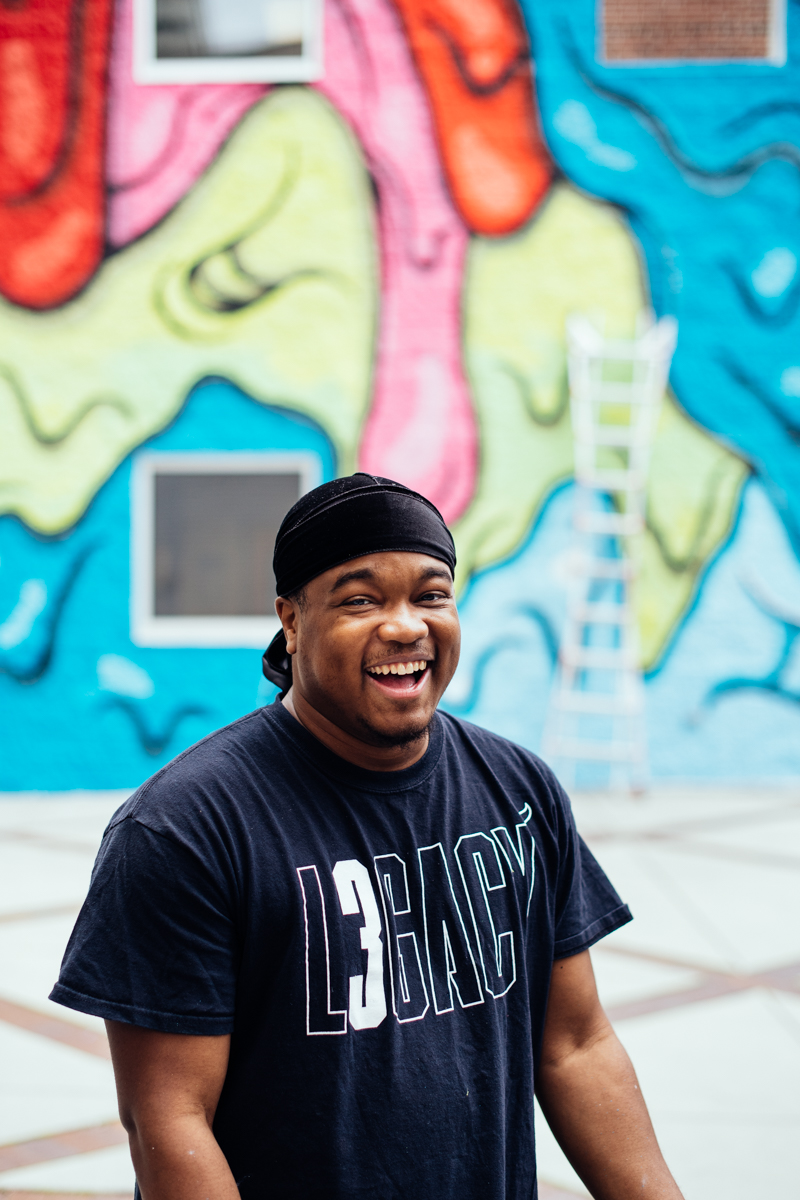 Artist Dizz Gavins also known as Dizzuane ( Dizz-Wayne) was born and raised in Baltimore,MD, with roots based in York, PA & now Lancaster.
Dizz's creative skills can be seen in many different mediums. Focusing in fashion, graphic design and fine art. His free flowing drippy style earned him the name "Dripped Gawd" by his peers. By creating his own lane he's been able to work with several brands/artists including New Balance, PUMA, Levis & 21 Savage just to name a few.
His most recent & largest body of work can be found in the form of a mural, in the strawberry square district of Harrisburg, PA.
If you would like to check out any of Dizz's work, feel free to click the links below.
---
Kwame Katana
Artist Kwame Katana was born and raised in York, PA. With over 10 million YouTube views and over 7 million streams via Spotify and Apple Music, Kwame Katana is often referred to as the "GOAT" of central Pennsylvania hiphop. Kwame has performed with the likes of Lil baby, NBA YoungBoy, Meek Mill, Wale, and Moneybag Yoo, just to name a few. Kwame is considered one of the best lyricists out now, and his versatile flow easily places him in a league of his own. He's largely known for his fashion forward style, slick talking word play, and prolific song-making abilities. He often paints real life pictures with his lyrics that are universally relatable.
Kwame is also a fashion designer who has designed multiple pieces of York Revolution merch that can be purchased in the First Capital Federal Credit Union Team Store.
If you would like to check out any of Kwam's music, click the links below:
Apple Music: https://music.apple.com/us/album/save-your-apologies-deluxe/1619067066
Spotify: https://open.spotify.com/album/34TVmu48xlg8Yx53HFvyzz?si=RTq67i4ZQSWbZ1Rpt-O71Q
YouTube: https://youtube.com/user/KwameKatana
Instagram: https://www.instagram.com/kwamekatana_/