Rhythm – n. a strong, regular, repeated pattern of movement or sound. 
¡Esta temporada, el equipo de York se convierte en SU equipo! ¡Únase a nosotros para juegos especiales cuando celebremos la cultura latina de nuestra ciudad como el Ritmo de York! (This season, York's team becomes YOUR team! Join us for special games when we celebrate our town's Latin culture as Ritmo de York!)
Rhythm is one of the most significant aspects of Latin music and culture. Similarly, Latin culture has a strong presence in the York Community. "Ritmo de York" = Rhythm of York. Whether it's Dominican, Puerto Rican, Mexican, or part of another Latin community, the percussion-heavy music and unique rhythms are a vital part of celebrations and family gatherings. This is why the York Revolution are to represent the city's culture HERE at WellSpan Park in 2023, assuming a second identity, Ritmo de York.
Ritmo games will include music, decorations, food and beverages, merchandise, public address announcements and videos, and pre- and in-game entertainment reflective of York's diverse Latin culture. Sponsored by Bilingual Conexion, York's premier resource for Spanish cultural sensitivity and linguistic accuracy, Ritmo de York will take the field at WellSpan Park for five Sunday games in its inaugural season: May 14, June 18, July 23, August 27, and September 10.
Read the full press release here

---
playera de beisbol
Ritmo de York Replica Jersey
sombrero de jugador
Ritmo de York On-Field Cap
camisa verde azulado
Ritmo de York Teal Wordmark Tee
sombrero de ventilador
Ritmo de York Teal Fan Cap
camiseta amarilla
Ritmo de York Gold Wordmark Tee
camisa negra para damas
Ladies Ritmo de York Tee
---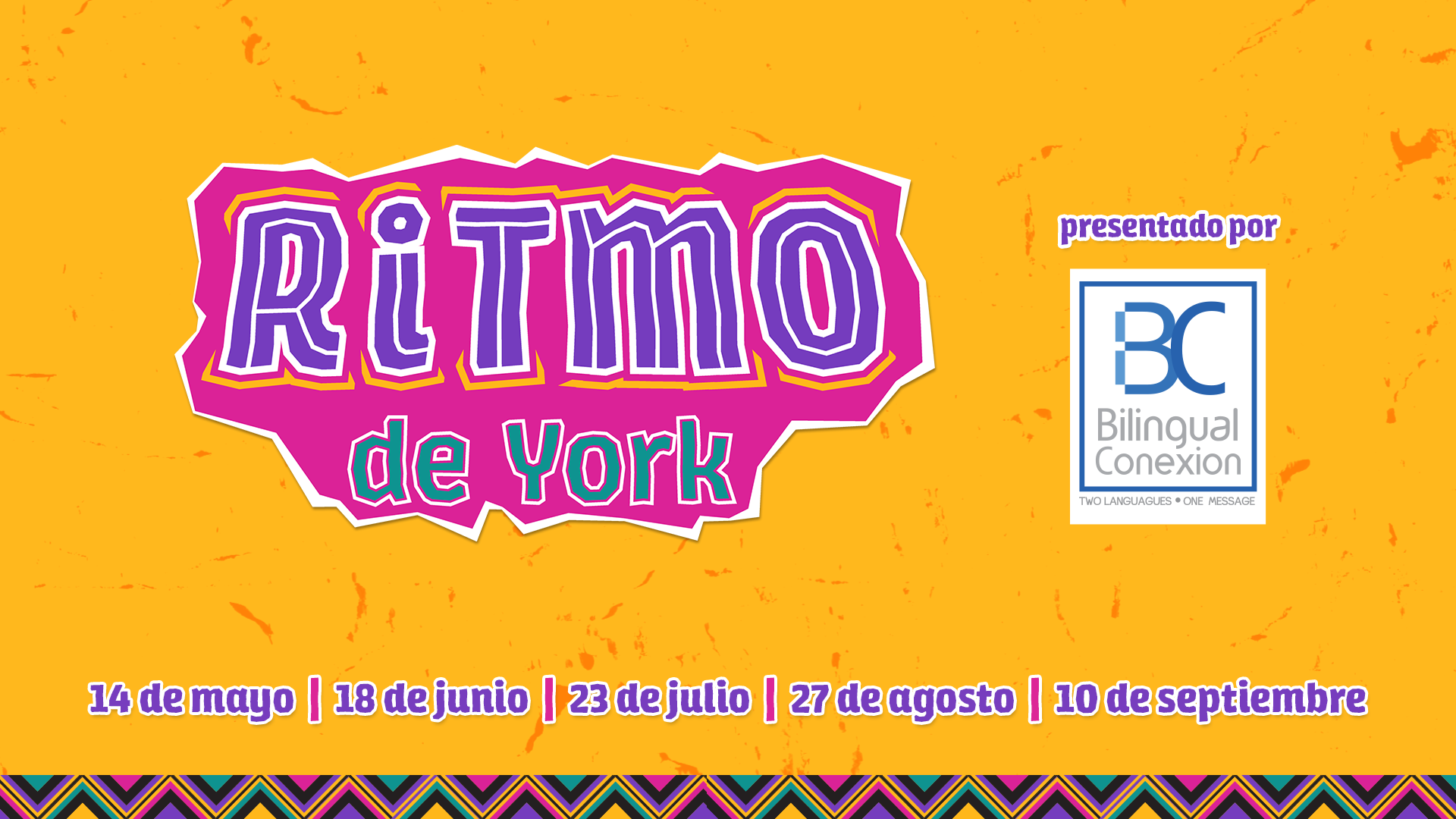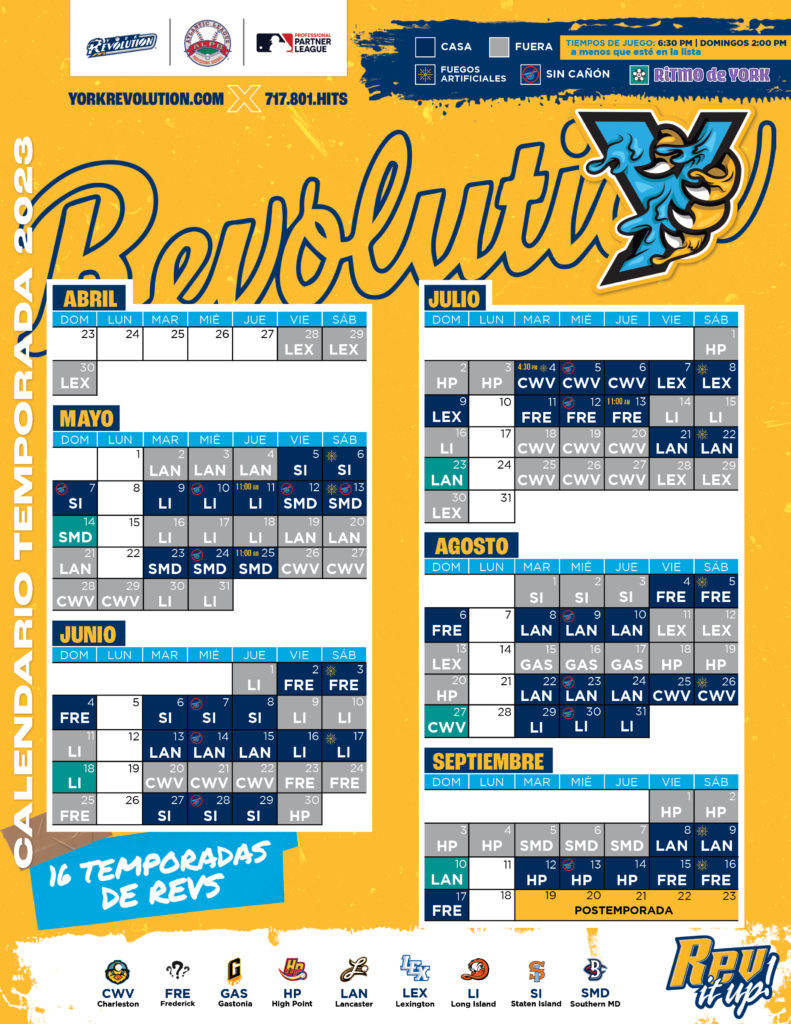 ---